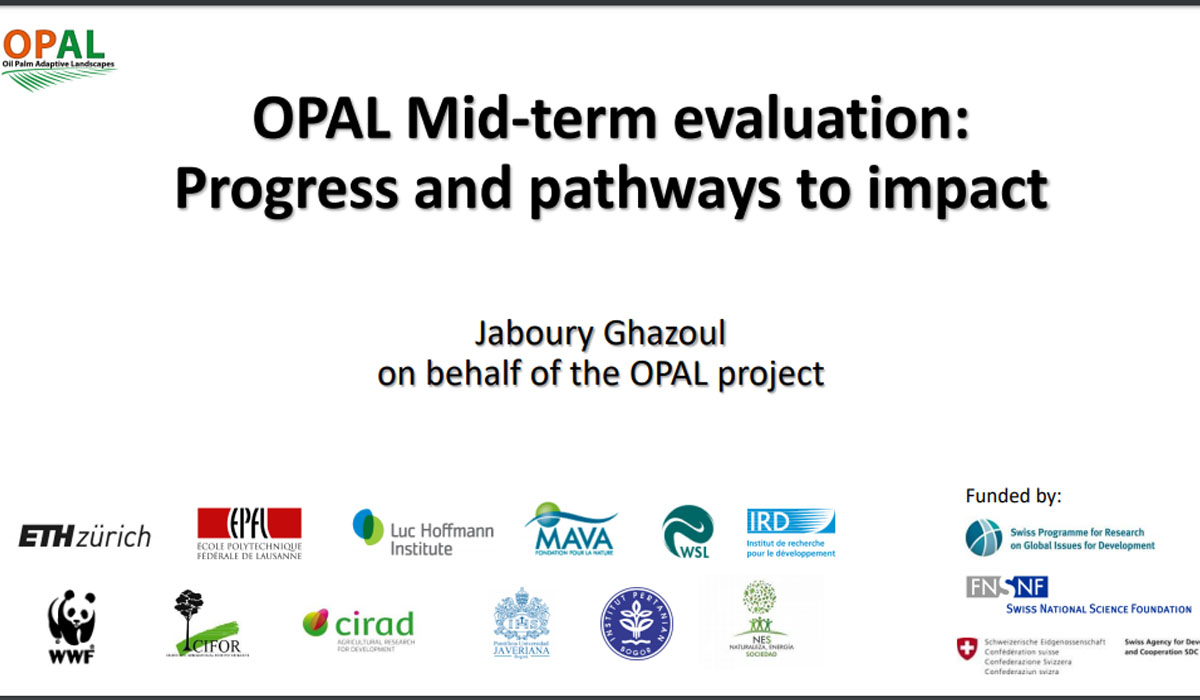 OPAL extended until 2021!
On 5 September 2017, the OPAL team was invited by the SNF r4d program to the evaluation of its project in Bern, Switzerland. A scientific report had already been provided in July, together with an application for extension. During the evaluation, OPAL project leader Jaboury Ghazoul gave a presentation, highlighting progress and pathways to impact. Following the presentation, the whole team was invited to answer questions from the review panel.
The review panel recommended the extension of our project and on 7th November the Presiding Board of the Swiss National Research Council officially approved the prolongation of the OPAL project for another 3 years. Phase 2 will go from March 2018 until February 2021.
The slides presented during the evaluation are available here.
---