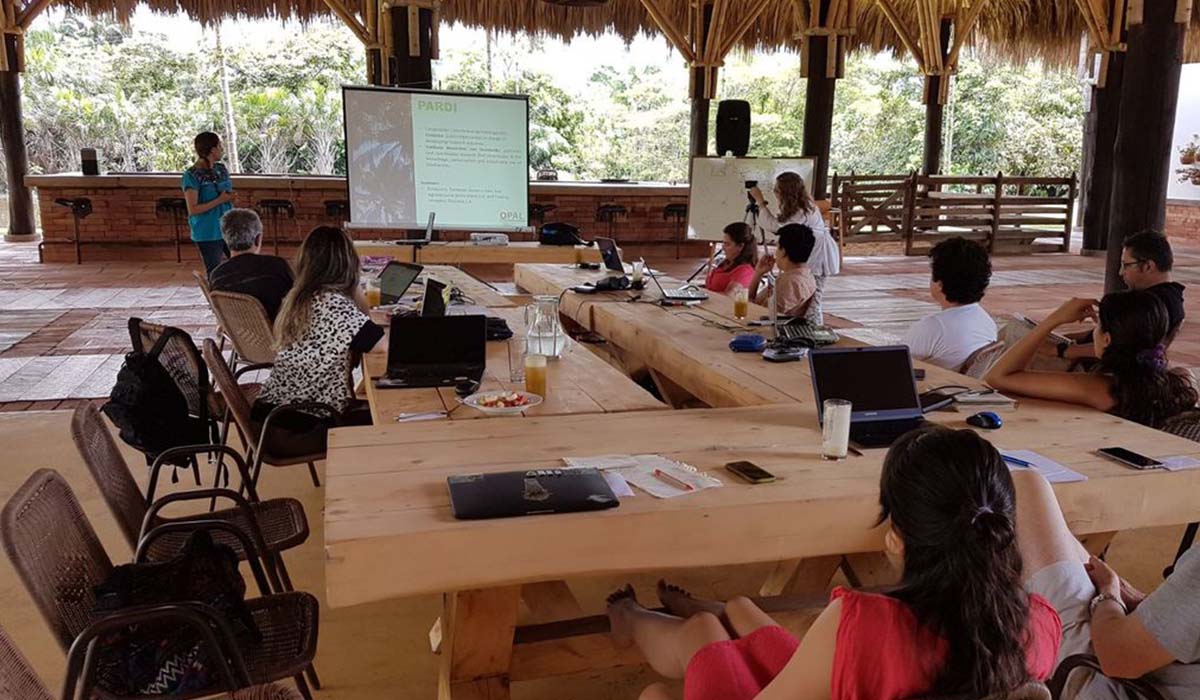 ​Workshop in Colombia (29 May – 2 June 2017)
The OPAL team in Colombia organized a workshop in the Llanos region, to move development of the ComMod game forward in the country and share experiences of the process so far. All of Colombia's OPAL team were joined by Jaboury Ghazoul, Claude Garcia and John Garcia Ulloa from ETH Zürich. The main objectives of the workshop were (i) to play the game that has been developed by Maria Fernanda Pereira and Daniel Castillo (Universidad Javeriana), (ii) to further understand the ComMod process in Colombia, (iii) to play the game with local producers, and (iv) to discuss how to move forward with the activities of OPAL in Colombia.
We conducted two game sessions: one with the research team and one with local producers. Both sessions were fun and engaging and provided valuable feedback to further advance the game in the country. The producers invited to the session had a very positive reaction to the game, and we were able to engage in interesting discussions about the sector. They remarked how well the game captured many real situations and how interesting the methodology was to understand the system from other people's perspectives.
During the workshop we also had the opportunity to visit one of the plantations in the region called Hacienda La Cabaña, where we witness first-hand various management processes, such as manual pollination, harvesting, selective breeding and biodiversity monitoring.
---