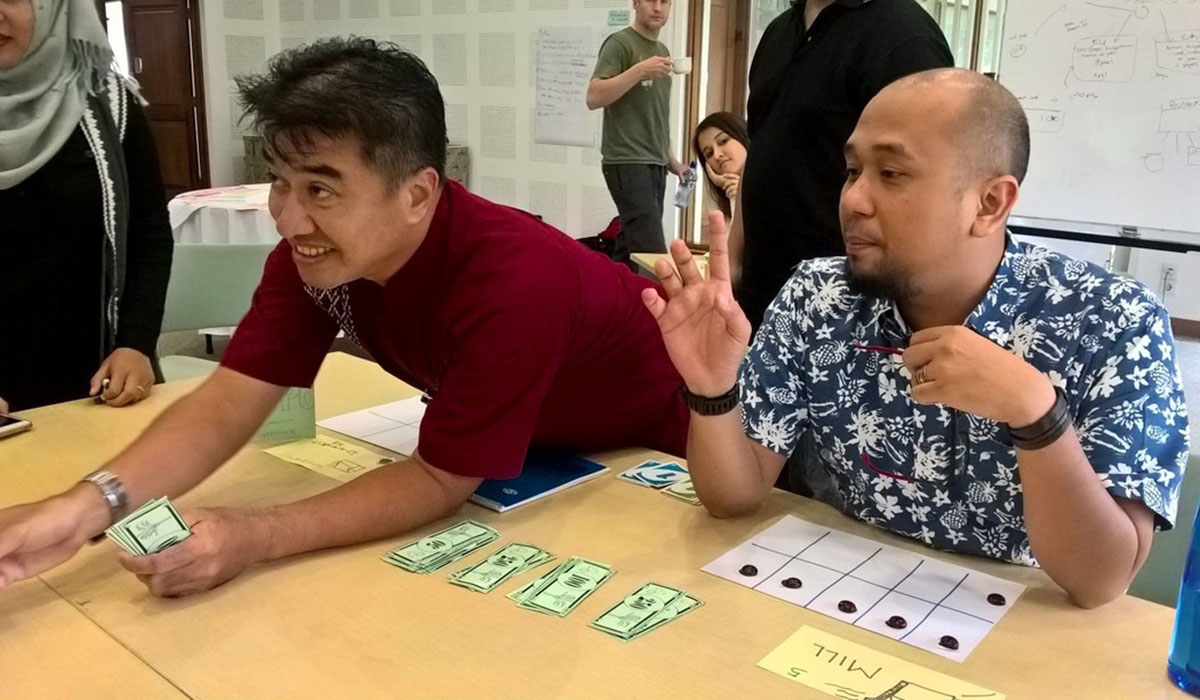 Companion modelling workshop in Indonesia
OPAL's Indonesian team organized a training workshop in companion modelling on 5-9 September 2016, with the support from ETH Zürich, attended by partners WWF Indonesia, The Forest Trust and the Luc Hoffmann Institute. Over the five days, participants explored all aspects of participatory modelling: (1) framing the question, (2) designing a conceptual model, (3) creating a role playing game, (4) using the game to elicit feedback and (5) monitoring and documenting the process and its outcomes.
The team was split in two groups, each tackling a different topic related to the development of Oil Palm in Kalimantan. One group explored the impacts of market incentives along the supply chain, developing a game of transactions between producers, middle men, industry and international buyers, under the control of ISPO, the Indonesian Certifying. The second group focused on land use and land cover change when a logging area is released to an oil palm company – labour availability, small growers strategies, incentives for conservation…
The next step will be to bring these models to the field and to engage with the stakeholders to validate the choices made by the modelling team during these five days. Let's see where this take us next.
---