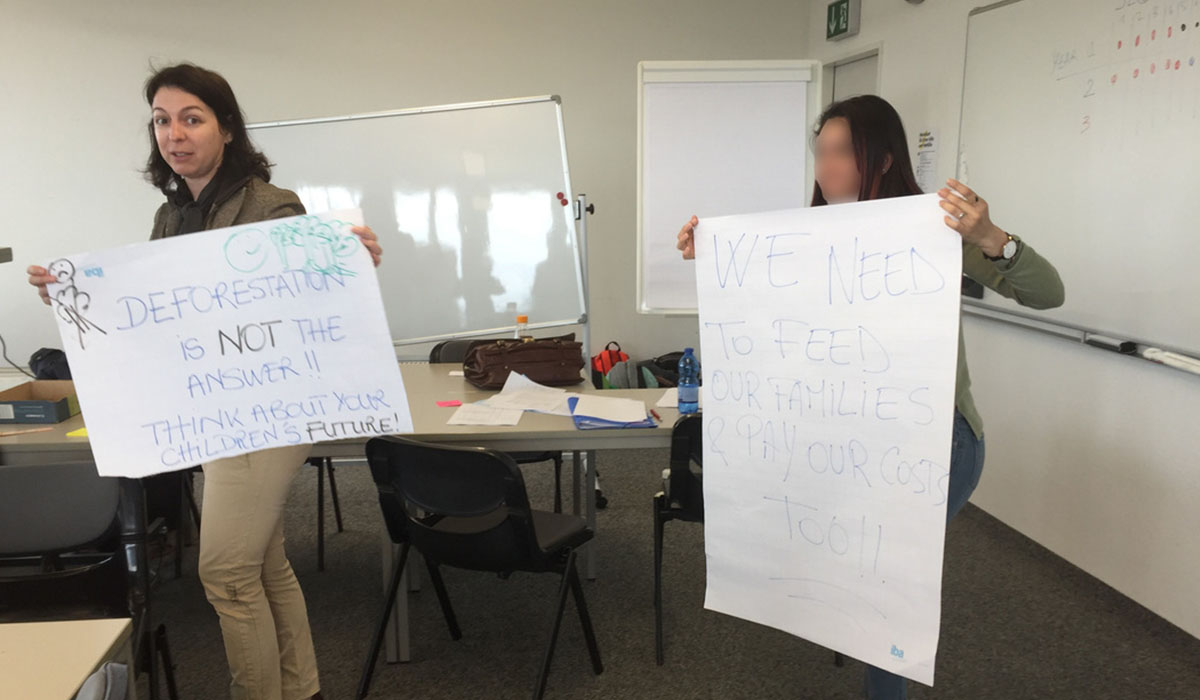 Back to school – OPAL lessons learnt at the Lycée Français Marie Curie de Zürich
Our models can also be used for teaching. Seventeen-year-old science major students at the Lycée Français Marie Curie de Zürich had lectures on the challenges and opportunities of oil palm cultivation in the tropics… before role playing small growers to better understand agribusiness in Cameroon. Competition, aggressive selling techniques, environmental lobbying, and lots of fun.
In the final debriefing, students expressed they were satisfied with their individual outcomes (more money in their bank account), yet dissatisfied with the collective result (due to deforestation and the tensions felt across the supply chain). They highlighted trust as a major element to consider in their strategies.
There is no better way of teaching the challenges of sustainability!
Photos from Anita Poissel and Claude Garcia.
French International School:
http://www.lfz.ch/en/home.html
.
---