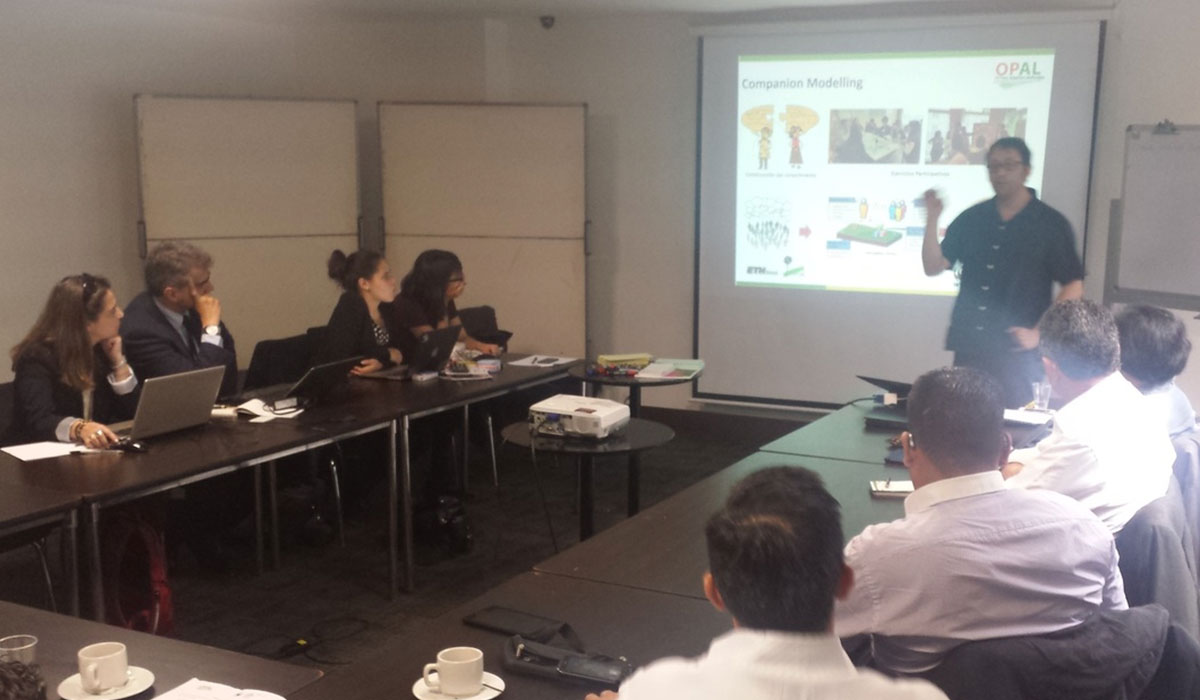 OPAL workshop in Bogotá, Colombia
On 2 March 2016, the first OPAL Colombia workshop was held in Bogotá, in conjunction with Javeriana University, WWF Colombia and NES Naturaleza SAS. Participants included the Oil Palm Research Center, Cenipalma National Federation of Biofuels, Fedebiocombustibles National Agricultural Rural Planning Unit, UPRA Palmeras Santana Agropecuaria Santa Maria CORPOICA Instituto Humboldt (IAvH) and others.
The workshop was developed using Companion Modelling (COMMOD), as a useful tool for simulation of interactions and decision-making process on socio-ecological palm oil systems, which also involve the collective resources use.
The main objective of the workshop was to contribute to the understanding of the resources dynamics in the Orinoquia Region. The participation of interested parties was very valuable to determine the main aspects that might influence the future expansion of oil palm in the territory. The participants discussed aspects related to integral and responsible planning of the palm ecosystem. Using the "Problem Tree" analysis, we could identify context elements of ecosystem territory services, as well as the relation and interaction between actors and relevant resources of palm landscape.
The main opportunity for improvement found by the group was the lack of comprehensive and responsible planning for the oil palm socio-ecosystem in the Orinoquía.
---