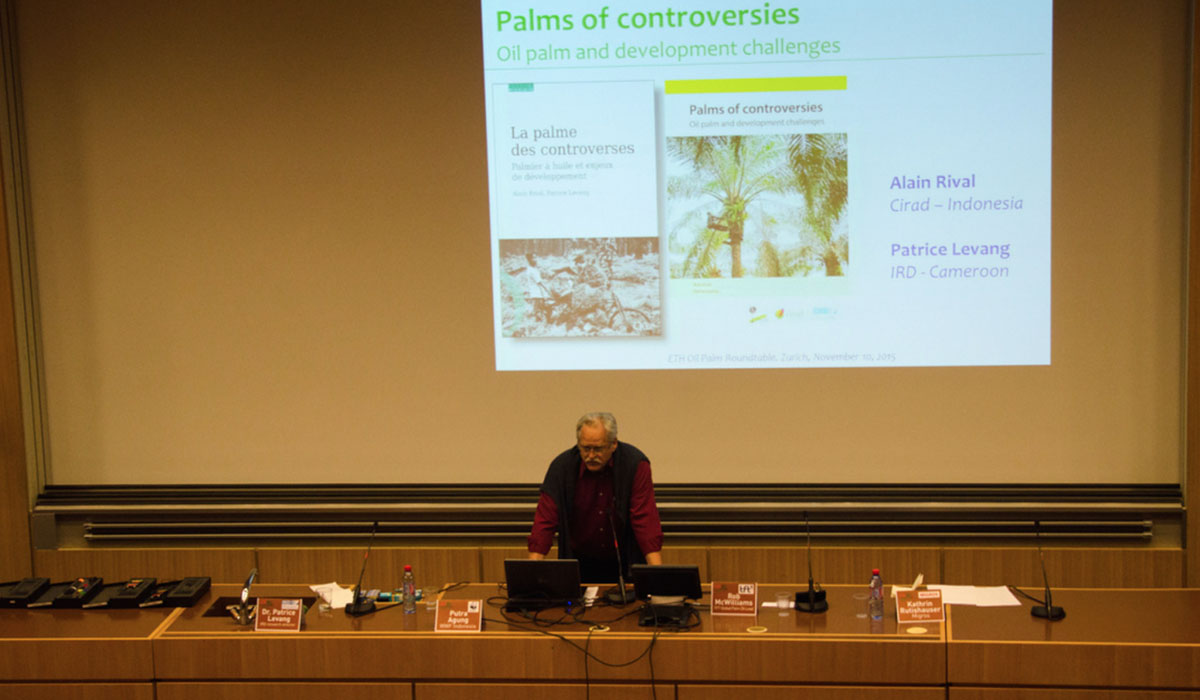 Oil palm: Beyond controversies – public panel discussion
The OPAL team organized a public event debunking myths about palm oil, with around 220 people packing the lecture hall at ETH Zürich. The panel comprised of experts in particular aspects of oil palm production and supply chain management, including Rob McWilliam from The Forest Trust (TFT), Putra Agung (WWF Indonesia), Kathrin Rutishauser (MIGROS) and Patrice Levang (IRD).
Each panellist presented a short discussion on their field of experience, ranging from production, to supply chain management, to sourcing policy and certification. A range of interesting questions were received from the public, confirming the considerable public interest in this topic.
---