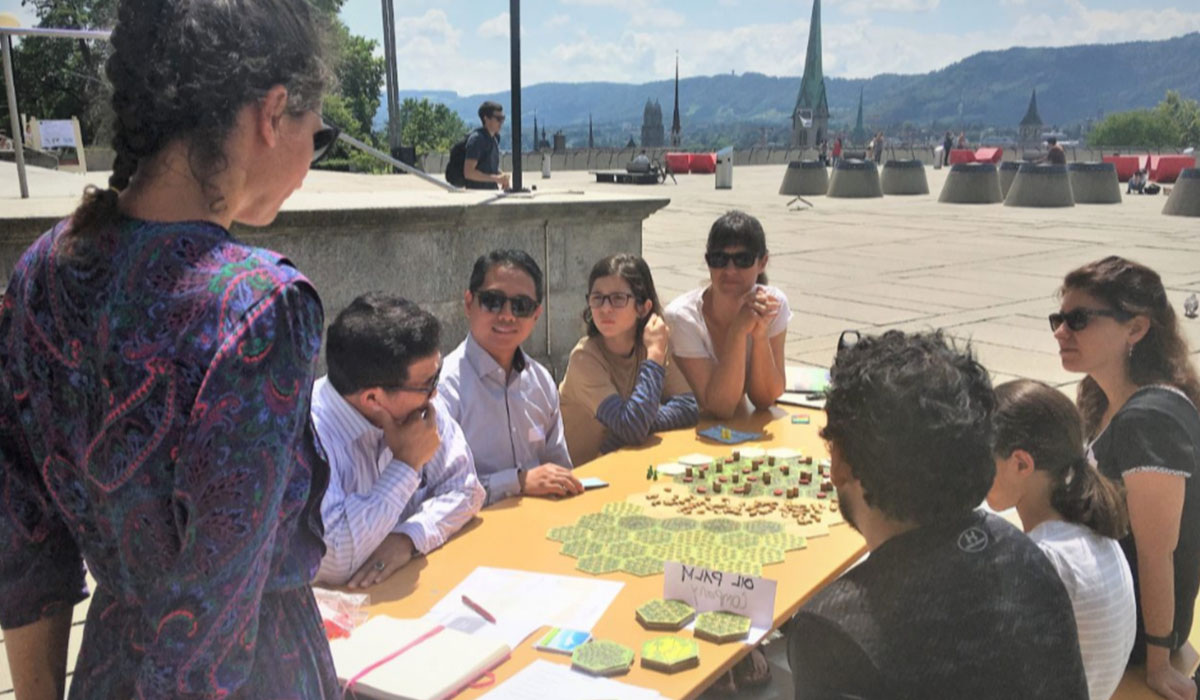 OPAL games in action at the Latsis Symposium
On 9 June 2018, two of OPAL's games were put into action at the public events of the Latsis Symposium 2018 – 'Scaling-up Forest Restoration' – the German-language version of the CoPalCam game, aimed at school-aged children, and ComMoDo (short for COMpanion MOdelling in InDOnesia), a game developed by ETH Zürich PhD student Nur Hasanah. The Indonesian Ambassador in Switzerland attended the session of the Indonesian ComMoDo game and played the role of a palm oil producer.
The Embassy subsequently published a press release on the event, which was taken over by mutliple news agencies in Indonesia. A selection of those articles is available here.
A blog entitled « Wearing Borneo's farmers shoes through role-playing game » was written by the facilitators of the game and published on the ETH Ambassador Blog.
The Ambassador of Indonesia showed great interest in our project and methods. We are thus planning future activities together.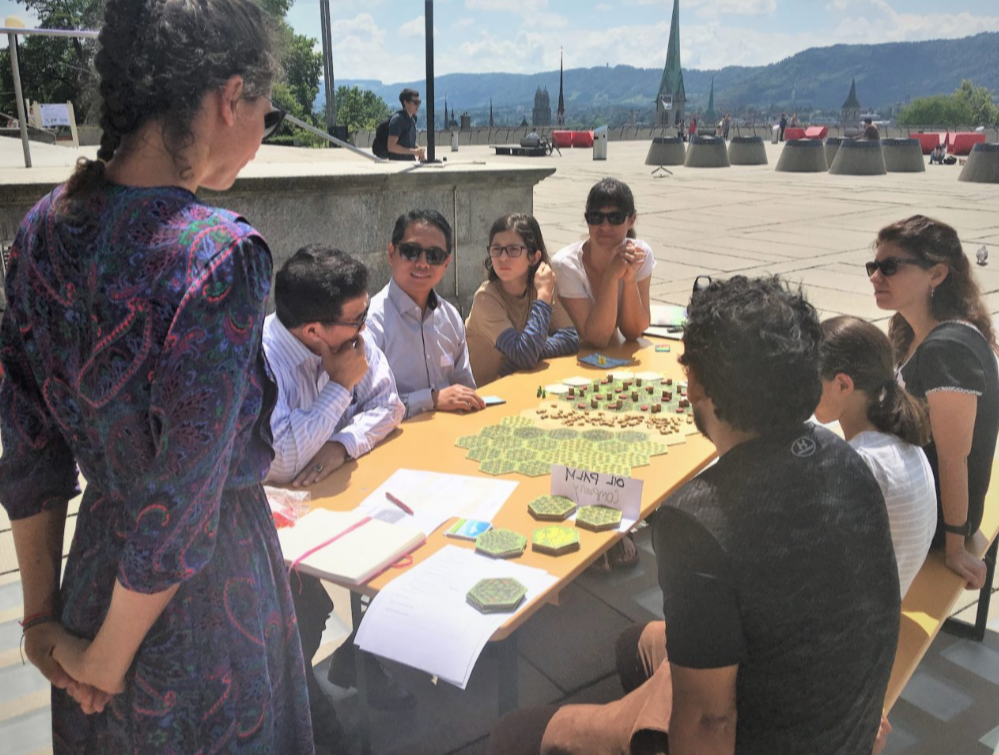 ---